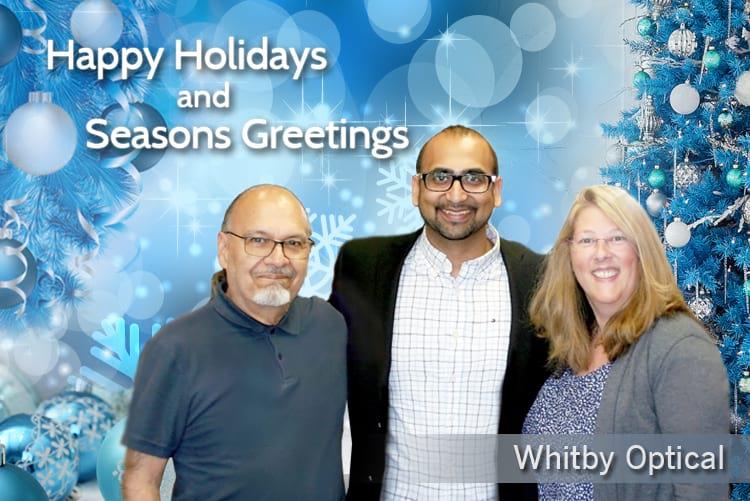 As we round up a year full of surprises and probably one of the most difficult years in our recent memories, we at Whitby Optical would like to wish everyone a very merry Christmas and all the best for the new year.
It is going to be a very different holiday season with a lot of restrictions but we are thankful for the blessings we have and hoping the next year will bring in the hope and optimism we are all waiting for. You can continue to count on Whitby Optical to provide the highest quality eye care in the safest possible environment.
From our family to yours….. Please Have a Merry Christmas and a safe holiday season!