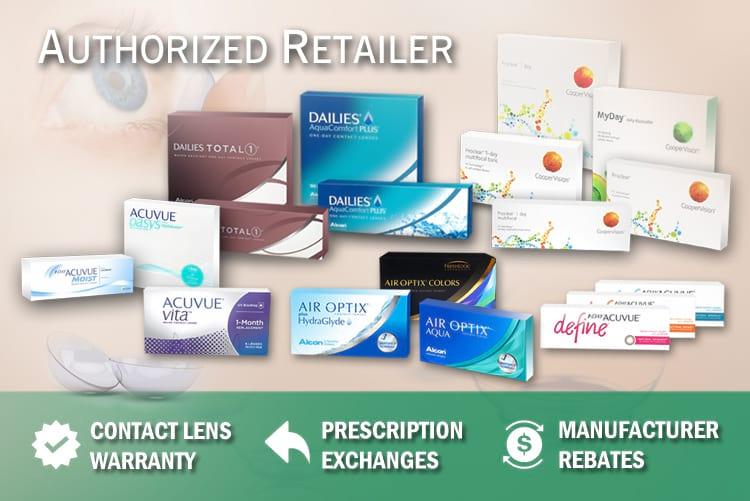 We Are The Contact Lens Experts
When it comes to contact lenses, everyone has different wants, needs and lifestyles. There are endless choices and possibilities when it comes to eye correction. So, how do you choose a lens that works best for you?
Get The Correct Contact Lens Fit For Your Needs
At Whitby Optical our professional Opticians carefully access your individual needs taking into account your lifestyle and wear schedule. They will use their expertise to make recommendations as to the type of lens that would work best for you. Whitby Optical specializes in clients who have a more difficult time finding the "right fit" contact lenses. We work with the world leading contact lens manufacturers like Alcon, Johnson & Johnson, Coopervision and Bausch & Lomb. We also do custom fits for out of range prescriptions and work with custom contact lens manufacturers to achieve a unique and custom patient fit based on the prescription and eye topography. We also fit rigid or gas permeable contact lenses at our clinic.
Wide Selection Of Lens Choices
There is a wide range of lens choices ranging from daily disposable, biweekly or monthly replacement lenses. Come in and allow us an opportunity to assist you in discovering what would work best for you. We offer Direct billing to most insurance providers.
Schedule a store appointment online (convenient and time saving online COVID-19 prescreening) or call us at 905-666-3831 for your contact lens fit or assessment with one of our contact lens experts. Your eyes will thank you!
schedule a store appointment online
Book A Doctor's Appointment Online